In the next installment of our Life at MMX interview series, we're thrilled to be talking with Mick Cottam. A dedicated Field Supervisor who's been part of MMX's journey since 2004.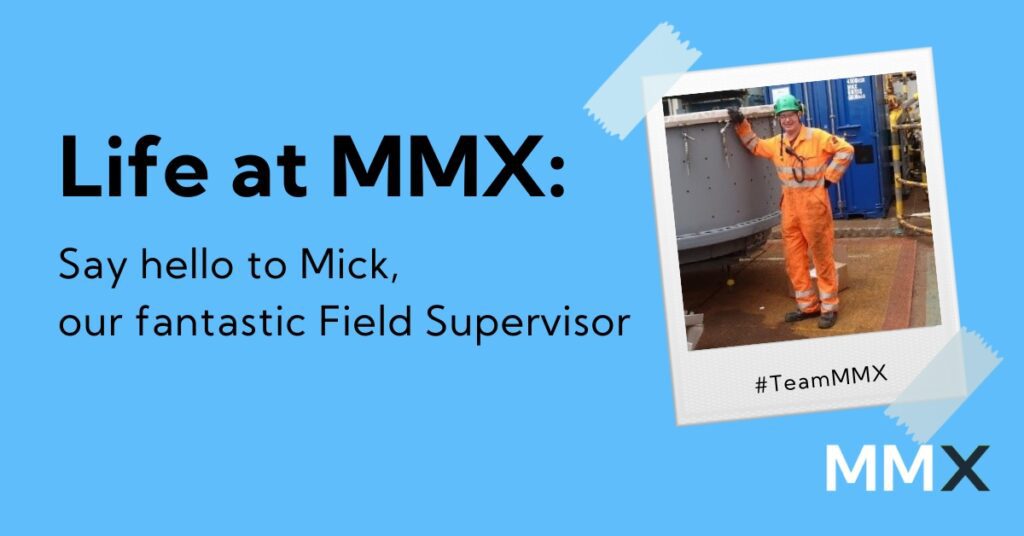 Let's get the insider's perspective on life at MMX
When did you join MMX and have you always wanted to work in engineering?
I joined MMX in about 2004, although I was with TYCO/TS/MMX for 10 years as part of my earlier employment. Beforehand I was in the military as a tank gunnery instructor. So I've always been in engineering-based work,
What does a typical day look like in your role?
I rarely get a typical day or week. I might be at the Isle of Skye one day, Cyprus the next, or at an offshore oil rig the following. Even the work scope is constantly changing from survey to installation of different telecommunication systems. WAM, VHF, microwave from simple yagi installs to huge 3.0m diameter microwave antenna installs.
How has your career progressed since joining MMX?
I joined as a Field Engineer I'm now the Field Supervisor and also part of the company's HSE team.
What do you like most about working at MMX?
Variety of work.
Travel.
The people.
How do you keep up with new developments and advances in your field, and what areas of critical communications are you most interested in exploring further?
We seem to have good relations with equipment manufacturers NEC/SIAE who keep us up to date with their equipment. I'm most interested in microwave technology.
Can you describe a particularly challenging task or problem you had to solve, and how you approached it?
Getting a 3 metre diameter microwave antenna onto a tower that was 105 metres high on a gas plant was pretty challenging! But we've got a fantastic team, and so I was able to ensure we had the right people with the right equipment with safe systems of work in place.
If you were our Managing Director for the day, what one change would you bring about?
None, I like the way things are.
What's one thing most people don't know about you?
I am scared of heights.
What are your favourite flavour crisps?
Cheese and red onion.
What would we most likely find you doing on the weekend?
Cycling or hiking with family.
Which of our brand values resonates with you the most? And why?
I'd say our operational values for how we always complete the work and never walk away till it is completed to the correct standard.
What's your funniest MMX memory?
Walking up to a site on the Western Isles when one engineer fell chest-deep into a pool of water he thought was inches deep. After dealing with the initial panic and getting him out, I laughed for hours. He didn't it, was winter.
Thanks for sharing your experiences, Mick!
If you'd like to hear more from Mick and how our Field Services Team can help with your communication project needs, please get in contact.