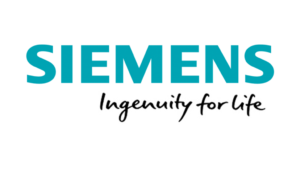 MMX designs and delivers UHF network for SEND at Keele University, helping to power smart energy innovation
MMX Communications Services Limited, a leading telecoms systems integrator who are part of the TXO Group, today announced that, in partnership with Siemens, it has developed an ultra-high frequency (UHF) radio network for the Smart Energy Network Demonstrator (SEND), based at Keele University, UK.
SEND is Europe's largest testbed for the research and development (R&D) of renewable and smart energy technologies. Keele University, in partnership with Siemens, has created a centrally controlled, self-healing energy micro-grid across the campus. Integrating electricity, gas and heat, this smart energy network has helped Keele reduce carbon emissions by 4,000 tonnes and save £2 million in energy costs per annum. The project involved the digitalisation of 24 substations, the installation of over 1,500 smart meters, 500 home controllers and a 5 MW renewable integration package.
The UHF network is central to the activity at SEND, allowing the energy research and business community at the 'at-scale living laboratory' to collect, analyse and utilise energy data with the aim of developing technologies to reduce emissions and increase energy efficiency.
MMX was selected by Siemens to deliver a full scope of radio network services and solutions to SEND. These include the review and design of the UHF network as well as the procurement, installation, commissioning and integration of hardware essential to its architecture.
Mark Stukins, Sales Director at MMX commented, "Rolling out the radio network at the Keele Uni campus demonstrates what can be achieved by parties with shared objectives. Sustainability, energy and cost reduction are what drives innovation at SEND, and we have also applied these principals to the design and build of the new radio network. Together with Siemens, we're delivering cutting edge solutions to the utilities sector that will address key global concerns."
Carl Ennis, CEO Siemens Smart Infrastructure GB&I, added: "Reducing global CO2 emissions is critical to the future of our planet – something which consumers and businesses alike are now well aware of. Embracing technology and accurate, real-time data is the only way of pursuing and achieving this goal. This is something the new radio network at SEND will enable, allowing businesses and academics to create and support a greener future."
For more information on MMX Communications Services please contact our team.
For more information on the Keele SEND please visit: www.siemens.co.uk/keele